Sunday, October 9, 2011
There are those October nights when u don't wanna do anything. That is until you and your best friend decide to go out and the next thing you know is that you wish the time doesn't go by so quickly.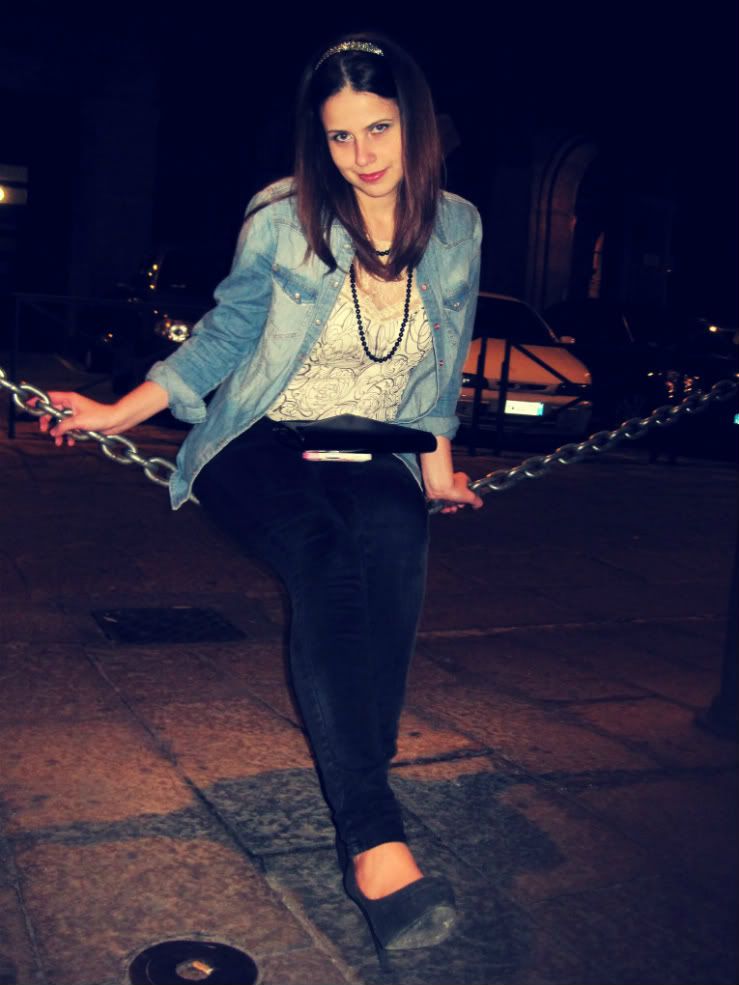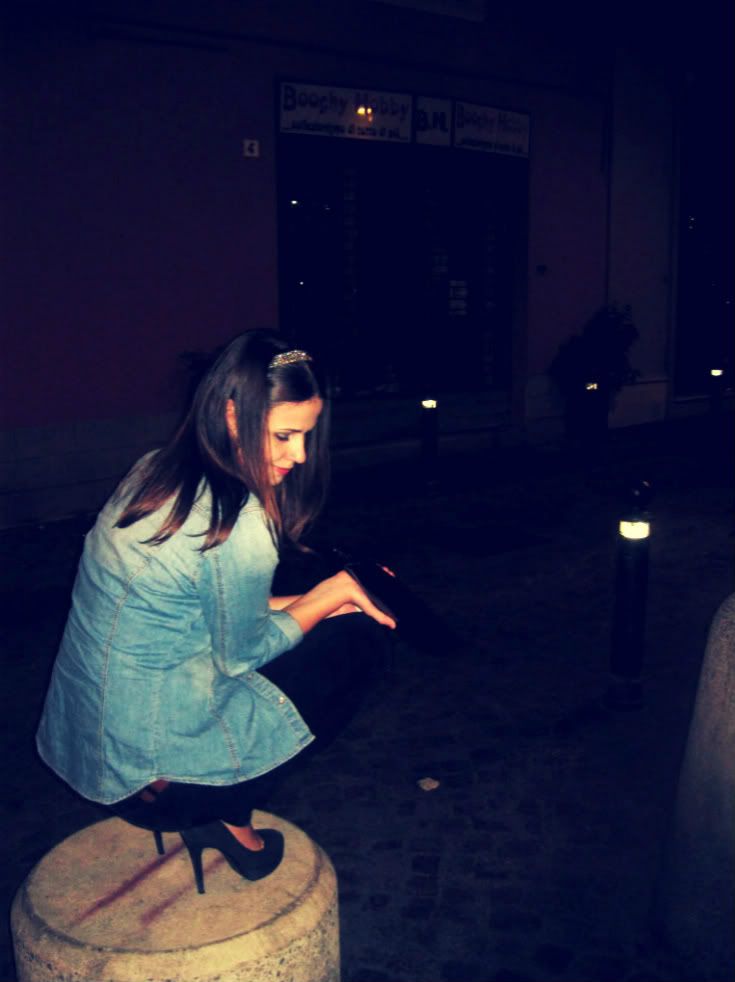 I was wearing : H&M Denim Shirt, AnnaRita N blouse, Zara Jeans, Cinti Pumps, Carpisa Clutch.
Posted by

Adelina
at 03:30
1 comment:

Friday, October 7, 2011
Boring clothes can become a lot more fun if you just add some sequin on them. You can find them in every shape, every colour and every type so you can put them on your jacket, shoes, bags, headband. You can play with them however you want, and the best part is :
They never go out of fashion:)
Fashion night out? Nothing to wear? You need to look fabulous?
Just put your paillette jacket and voilà...
The little black dress...
One of my favorites:
T-shirt in paillette, weather is casual or elegant:
Long gala dresses:
Accessories:
If you're still not convinced then check out the celebs and how cute they look with their sequin dresses.
All the clothes you see here are from Mango and Zara websites.