One of the toughest decisions you have to make in your life is what to wear on the first date:) Different guys will take you to as many different places, but you need to shine weather you're at an underground party or yachting. Nobody wants to end up overdressed or underdressed or even just looking inappropriate and ridiculous.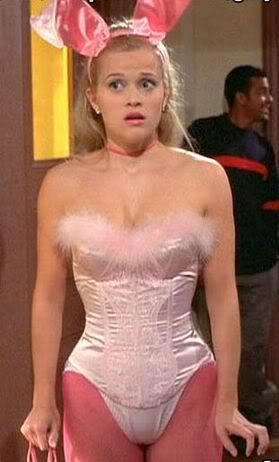 So I decided to write this post just to set some ground rules on what should be worn on which occasion.
1. THE MAN WHO TAKES YOU OUT FOR A DRINK
One of the most difficult outfits to choose since you might be having drinks anywhere. It should be the perfect balance between graceful, girly and you mustn't seem overdressed. Accessories should be modest but yet sufficient to give the exact look you need. Here's what I would choose:
2.THE MAN WHO TAKES YOU FOR A WALK IN THE PARK
Flowers, nature, lake, sun... A perfect day to pull out your most preppy dress and your hat and start living a French romance. This guy must be very romantic like those from an old movies:)

3.THE MAN WHO TAKES YOU ON THE BEACH
This sure is such a good idea for a first date. This guy is an adventurous type. He'll take you to the place you least expect. So you need to be very prepared. A nice colouful dress will do the thing. Match it with a cute hat and bag and voila you have a great outfit. Don't forget to use waterproof make up and a sun creme. Nobody wants to date Elmo from the Muppets.

4.THE PRINCE CHARMING THAT TAKES YOU TO THE BALL
And who's a better princess than Carrie Bradshaw to get inspired from? She always has those cute dresses and shoes with lovely matching purses. Remember one of the last episodes An American Girl in Paris when she wore the 10 layers dress. She looked like a fairytale - a perfect look for a date with the Prince:)
5.THE MAN WHO MEETS YOU FOR BRUNCH
Always look fancy and elegant on a brunch. It's enough to wear your perfect shorts with a casual top and statement jewelry that will complete the look.
6.THE MAN WHO COOKS YOU DINNER
He invited you at his place and he cooks for you. That means he likes you a lot. So since you are not going out you don't want to leave the impression that you're all dressed up for him. Jeans will do just fine. You can pay more attention to the shirt you'll be wearing and make sure it doesn't expose too much but be careful as well not to hide everythimg. And don't forget to bring him something sweet :D


7.THE MAN WHO TAKES YOU AT THE MOVIES
Movies is not an elegant date. Dress girly and sweet.
This sure is the man of my dreams:) I'm imagining my self with a white dress fancy bag and hat with the breeze that's blowing my hair and the sound of the sea and maybe even Sebastian from the Little Mermaid singing "Kiss the girl":)
9.THE MAN WHO TAKES YOU ON A SPORTS EVENTS
Not the fairytale date I imagine but as long as you're happy it's fine. For this date only 2 words: Juicy Couture.


10.THE MAN WHO TAKES YOU TO A ROCK CONCERT
Ok. Don't panic. Remember that leather jacket you have inside your closet? It's time to put it out. With your black dress and a long golden necklace, black nail polish and black shoes you'll look like John Lennon's biggest fan:)
Good luck on your dates girls, I know I wont be having one these days, too many exams :(