As promised I'm writing this article about my best friend's birthday! How it went? One word: AWESOME!
Champagne, appetizers, cake! Surrounded by nice people in a cozy atmosphere of Krisstal(one of the greatest bars in Bologna). Let me guide you through the photos:
Fun fact I discovered about Silvia is that she's really good opening Champagne bottles! I'm better drinking it!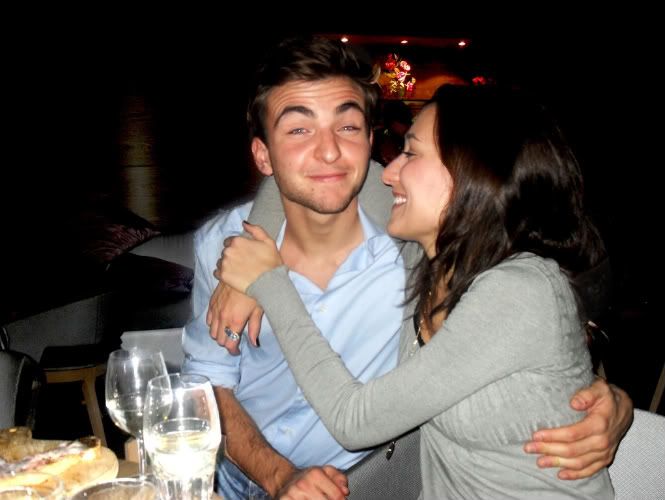 Whoever sees this photo must think: How beautiful they look together? It's true. This is my friend Giulia and her boyfriend Francesco. They two are the greatest couple ever!
Here's the fuchsia cake with a baby pink bow.
The fuchsia layer was made of marzipan and inside was made of mascarpone and chocolate pieces.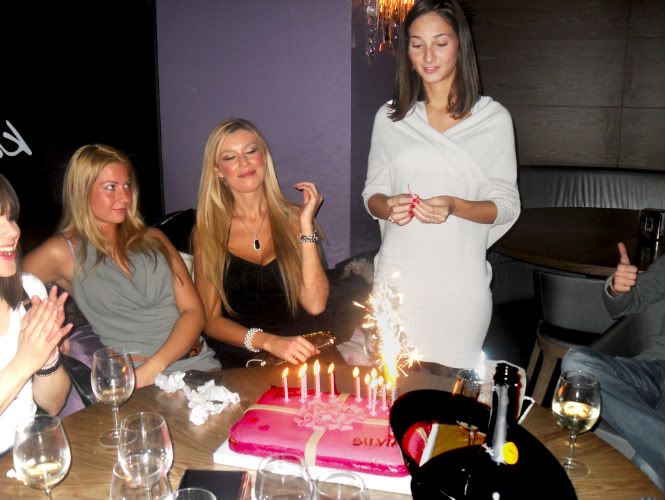 How do you like the big candle?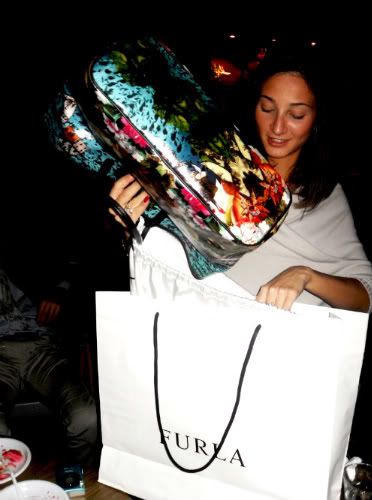 And now the opening of the presents. Me and the other girls gave her this Furla bag with "The wizard of Oz" motif.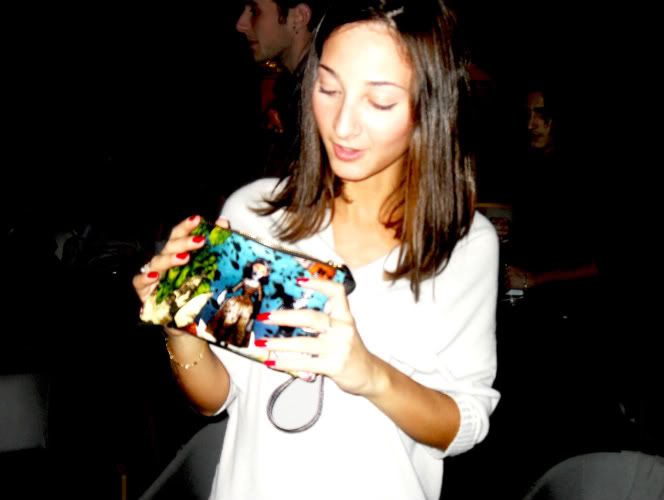 Giulia matched the bag with this beautiful clutch with the same motif.
Here's my piece of the cake! I ate it 2 seconds after I made the photo.
Where am I on the photos? I did the photographer duty so there are no photos of me. I just wanted to capture every moment of the party.
Afterwards we went to an after party in Caffè Atlantico! We had so much fun. More photos of the after party coming out in my next post!
Bye bye for now!